"They" say everything is better in the Bahamas. While I haven't had the opportunity to try "everything" in the Bahamas, from what I have experienced (Thanks Bradley – the fishing is always great!), it sure does seem like it'd be better there. In Spain, I was a stalker attempting to catch people at their finest unbeknownst to them (with my very large Nikon…not so sneaky…). In Andros, people, particularly children, were flocking to me.
Not only were they flocking to me, they were happy about it. Smiles were everywhere. Beautiful brown skin and shining white teeth surrounded me for most of my days on my last trip. Now granted, during the day, I was at a school…a school where their motto is:  Learn while you can. So much to say about that…maybe another time.
Instead, here are some photographs of the happy people I had the opportunity to spend my time with. A day with these children offers a great deal of perspective. Their childhood playground consists of sand and water. That's it. And they're happy with that. In a time where we are bombarded with advertisements for video games and dolls that cry when they're hungry, it's nice to see kids happy with what they have, essentially nothing more than the land and sea The Big Guy Upstairs gave them. I don't blame them. I'd be happy with that, too. **Fantasizes about a move to the islands** So without further ado, the stars of an island vacation.  (Next to the fantastic fishing, these smiles make it all worth it.)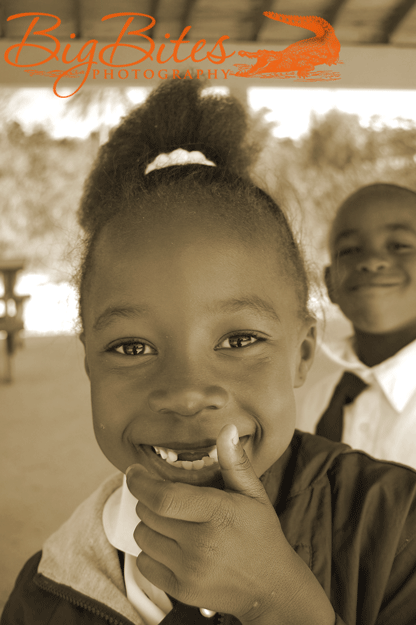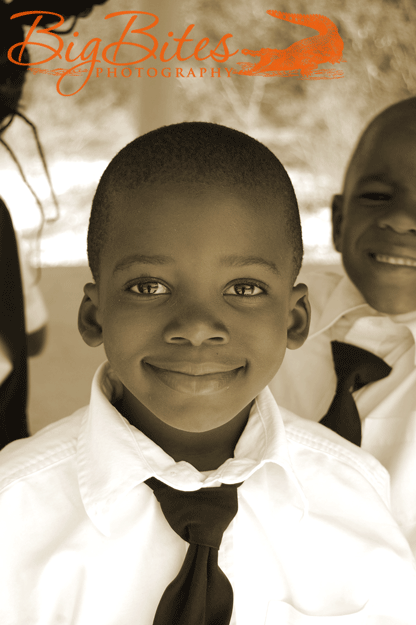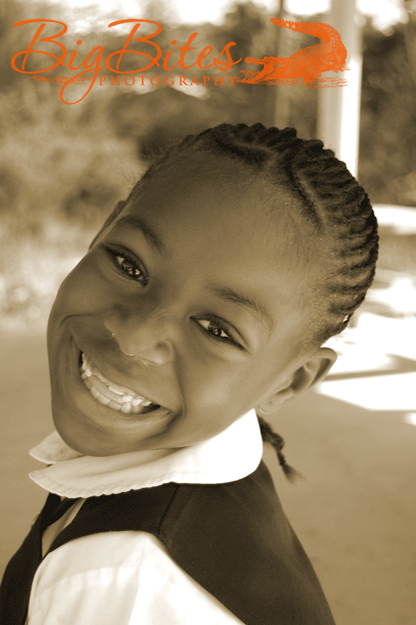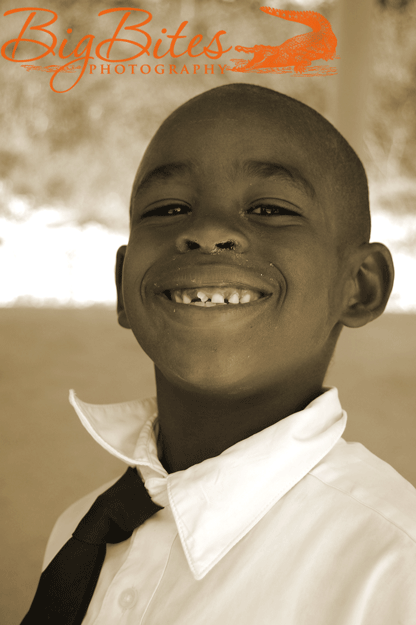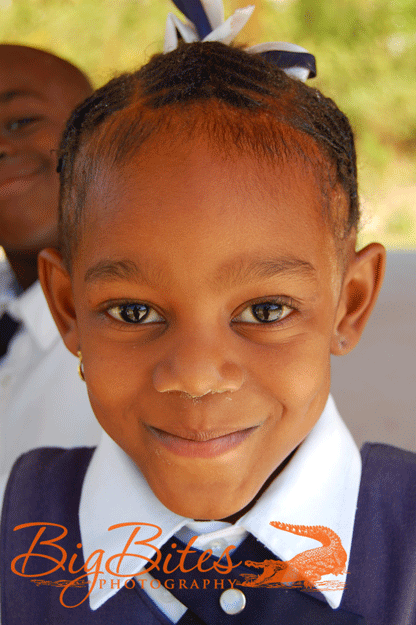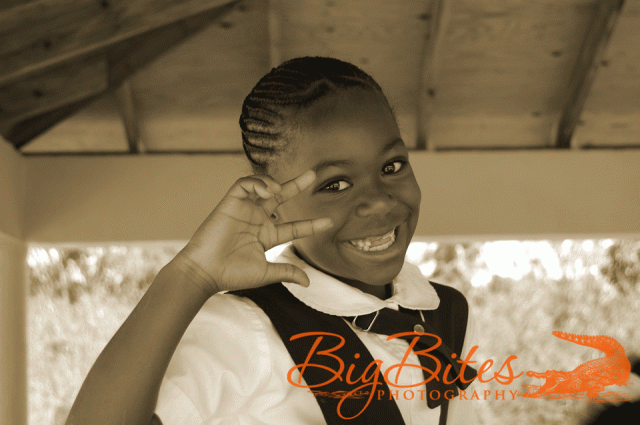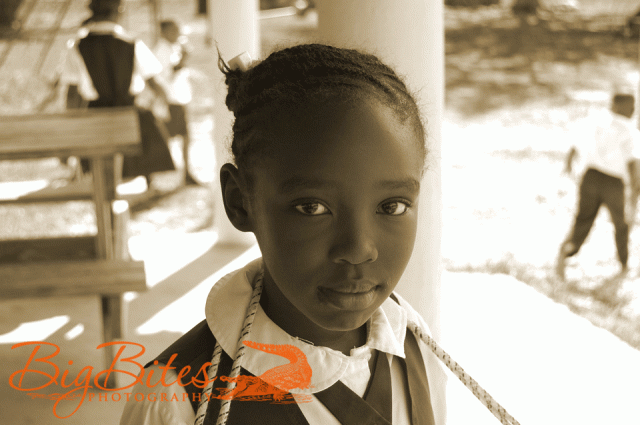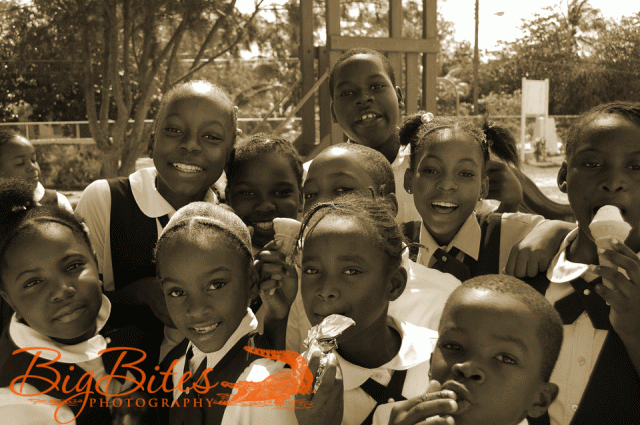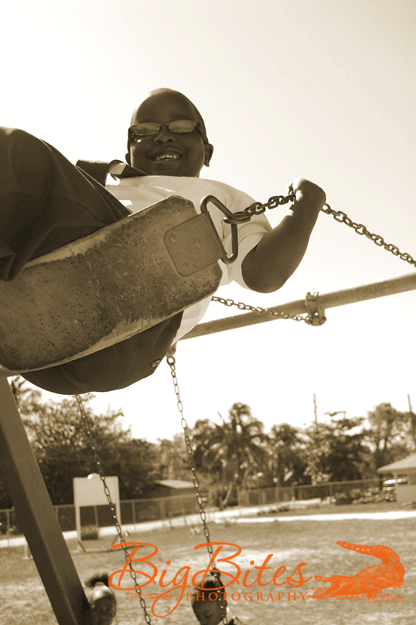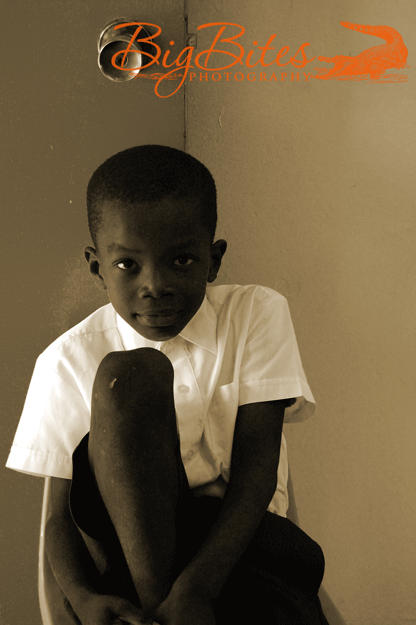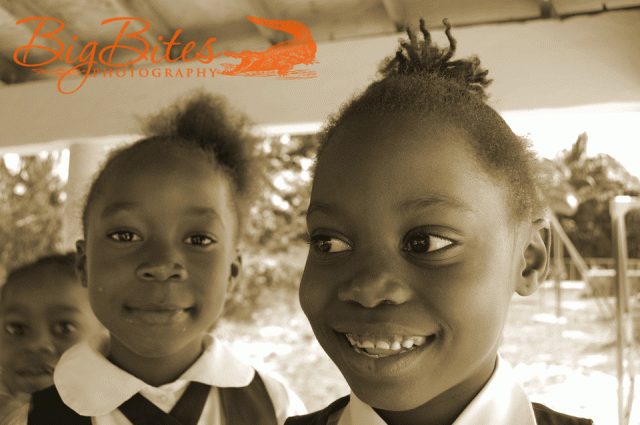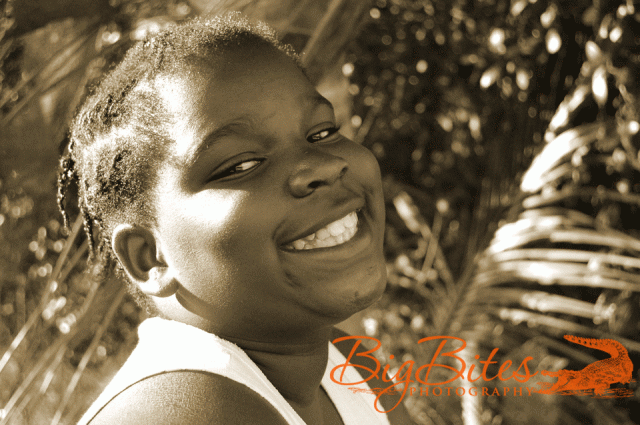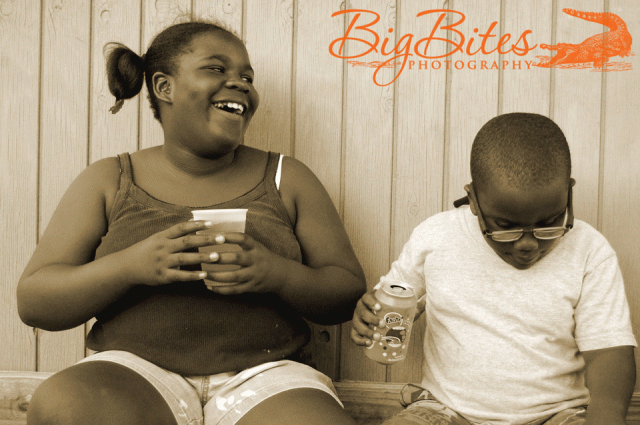 Maybe it's because I've actually met these children and spent time with them playing "ball and bat" (a version of baseball utilizing a UF squish football I'd brought, random tree stumps and ropes for bases, and our arms for bats), but every time I look at their smiling faces, I can't help but laugh. Even though they have holes in their shoes and stains on their collars, these kids know how to have a good time. So if you're feeling a bit overworked and underpaid, consider taking a trip to paradise. The sandbox is huge, the water is warm, and I have no doubt you'll be welcomed with open arms and, of course, big smiles.